Opening Ceremony of the Centre for Asian Architecture

House and Atlier Bow-Wow(Atlier Bow-Wow, 2005)
House +α:Office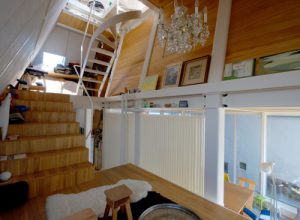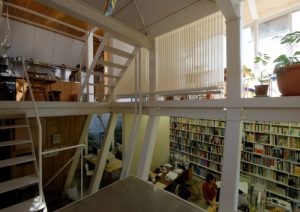 photos from:
http://www.japan-architects.com/ja/atelierbow-wow/プロジェクト-3/ハウス_アトリエ_ワン-31475
Retem Tokyo Factory(Taku Sakauhi /O.F.D.A., 2005)
Factory+α:Art event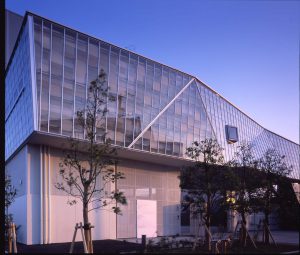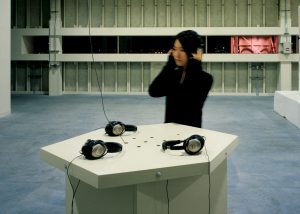 (photos by Hiroshi Ueda)
Oosanbashi International Passenger Terminal Yokohama(F.O.A., 2002)
Passenger Terminal+α:Park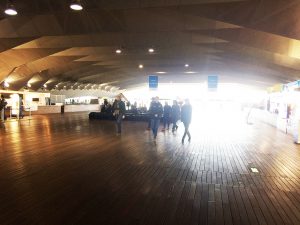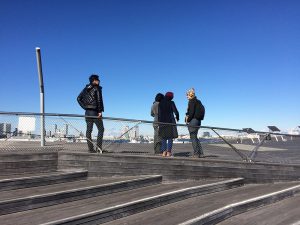 (photos by author)
Housing in Ookurayama(SANAA, 2008)
Housing+α:common space for both residents and neighborhood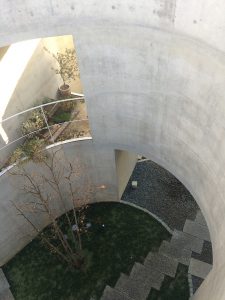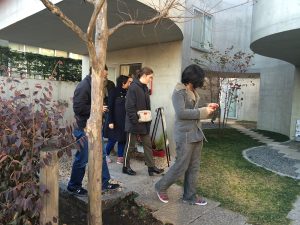 (photos by author)
Tokyo Tech Front(Sakamoto Kazunari, 2009)
Hall+α:plaza for neighborhood, café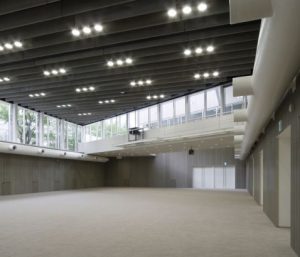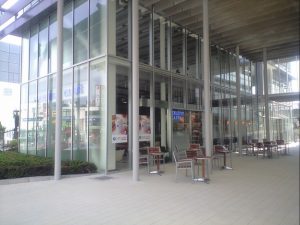 (Photos from http://www.nikken.co.jp/ja/work/projects/T060709.html)
Pine Gallery(Taku Sakauhi /O.F.D.A.,2013)
Gallery+α:meeting place for neighborhood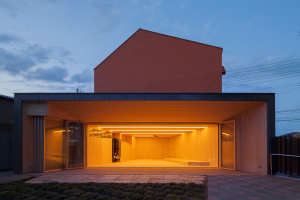 (Photos by Hiroshi Ueda)

Three years ago, I wrote a book entitled alpha space with Yoshiharu Tsukamoto of atlier Bow Wow. It is a book about a workshop taken place in Buenos Aires the previous year. An assignment to participating students at the workshop was to design a house in Araki-cho, located in the center of Tokyo and a former red light district, remnants of which can still be felt in many small bars and restaurants. The assignment was not only to design a house, but a house with an extra space where people in the neighborhood can drop in, and have contacts with its inhabitants and other visitors. We call it an alpha space. We wanted the students to think about the publicness of architecture for not only the so-called public buildings, but also private buildings.
I had three reasons, or motivations, to think about the publicness for architecture, or architecture that has public spaces inside. First, around the beginning of the 21st century, I started to feel that the freshness of architecture does not last long. People get accustomed to architecture soon, and it becomes easily like air. Whereas things outside of architecture, such as landscapes, plants, people, cars or animals, change or move, architecture doesn't change. To make a long story short, I thought architecture is nothing but a frame through which people can see or feel something fresh. In this sense, architecture should not be like a closed box, but more open to the public.
The second reason is as follows. As you know, we had a big earthquake in northern part of Japan in 2011. I was outside of Tokyo and having a meeting with my clients near Nagano city that day. When it happened, we were startled and ran out of the building. After the quakes subsided, we came back in and watched the news on TV. It was shocking to see not only the scenes of devastation in the hardest hit area, but also the big confusion in Tokyo, which is far from the seismic center. I saw so many people trying to go home on foot, because all public transportations were out of operation. It was just like watching a disaster movie. Sidewalks of the boulevards were crammed with people, and finally many of them gave up going home and decided to go inside public buildings to take a rest or a nap. Some of the public buildings, however, decided to shut them out, while some private buildings' owners were so generous to accept them. I was impressed with the behaviour of private owners, and convinced of the possibility that even private buildings should have publicness, especially under a situation like this.
Here is the third reason. After the bubble economy burst, almost all the central districts of local cities in Japan started to find the so-called shutter streets, where many shops went out of business and are left empty with closed shutters. You can see few people on the street, and the cities are obviously less prosperous than before. Big shopping centers in the suburbs may have stolen the shoppers. Maybe decreasing population is to blame. Unfortunately, shop owners lacked efforts to revitalize declining streets.
The shutter streets are seen in Tokyo, too. Photos of the Araki-cho project house are shown below. As I mentioned earlier, it is an area where small-scale buildings have been preserved and the publicness of the bars and restaurants has been maintained continuously. In fact, if a big scale housing is built and the continuity of the publicness is broken, street activities will disappear and the street will die.
From these three standpoints, we proposed alpha space as the device to open up the architecture to the public. Also, I would like to introduce contemporary architecture which have been successful in realizing the concept of alpha space.